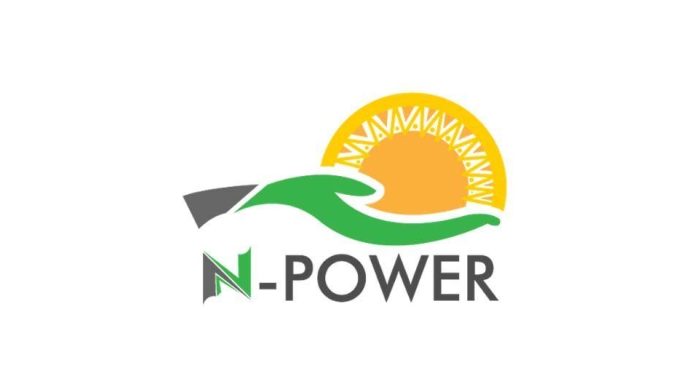 Npower Build Recruitment 2023 Registration Portal-nasims.gov.ng: Npower Build is now accepting applications for the 2023 program. To be eligible for this program, you must have completed your SSCE and be a Nigerian. For more information on how to apply, continue reading.
What is Npower Build?
Npower Build is a federal government initiative aimed at mobilizing unemployed young people in the creation of new employment of highly qualified technicians, craftsmen, and service firms. A total of 250 standard training facilities have been approved around the country to train 75 thousand of young people. The federal government offers a number of training opportunities with the goal of enhancing productivity and abilities. Woodworking and carpentry, electrical installations, plumbing and piping, fabrication training, and so on are all part of the Npower Build program…
To learn more about programs, pre-selection status, current recruitment, and other information, go to the Npower Build Portal at www.nasims.gov.ng.
Npower Build Work Duration
The program (N-power Build) will last for 12 months. This entails three months of training and a nine-month apprenticeship with one of the partners.
Npower Build Payment Methods
For a maximum of 12 months, all N-power Build beneficiaries would be paid N10,000 (ten thousand nairas) (1 year). This means that each beneficiary will receive an N10,000 monthly stipend. All Trainees BVN will receive the funds directly. To minimize payment delays or issues, make sure you register with a verified bank verification number (BVN).
Requirements for Npower Build Recruitment 2023
All aspiring candidates must have at least 5 credits in appropriate disciplines, including English and Mathematics, in the West African Examination School Certificate (WASSCE) or National Examination Council Certificate.  A degree in Computer application knowledge is a plus.
How to Apply for Npower Build Recruitment 2023
We believe you now have a better understanding of how the N-power program operates. We'll show you how to apply for Npower Build jobs and register for them.
Candidates must visit Npower's official recruitment site at Npower Build Recruitment 2023  www.nasims.gov.ng. home to register and apply for N-power Build recruitment. Use your email address and phone number to register/sign up. An email with a confirmation number will be sent to you. The steps for applying for Npower jobs are outlined below. Please note that only candidates who meet the N-power program's standards will be considered for the examination, screening, and interview process.
How to Properly Register for Npower Build Recruitment Online without stress
To begin your registration, go to the Npower build Portal right now. by clicking here www.nasims.gov.ng.
After you've filled out all of the required fields, submit the form. For registration, you'll need to use a valid email address.
Please double-check that you have uploaded all of the necessary documents on the internet. To avoid complications with late registration, make sure you finish your registration before the deadline.
Npower Build Recruitment 2023 Registration Portal
The registration portal for the Npower build is presently open. See below for more information about the N-build site and how to apply online.
Nasims.gov.ng is the Npower recruitment portal. It's really simple to apply for the Npower Build program. The following stages walk you through the procedure for registration.
What is Next after applying for NPower Build Recruitment?
You must wait for the NEXT PHASE, which is the shortlisting of candidates for the Aptitude Test Screening Exam if you have successfully submitted your application form.
Those shortlisted candidates will be required to participate in a physical verification exercise to ensure the authenticity of the papers and the applicants' health.
Npower Build is a program for Nigerians who do not have a university or polytechnic diploma. This area of Npower Nigeria is dedicated to those who are interested in applying for N-power undergraduate positions.