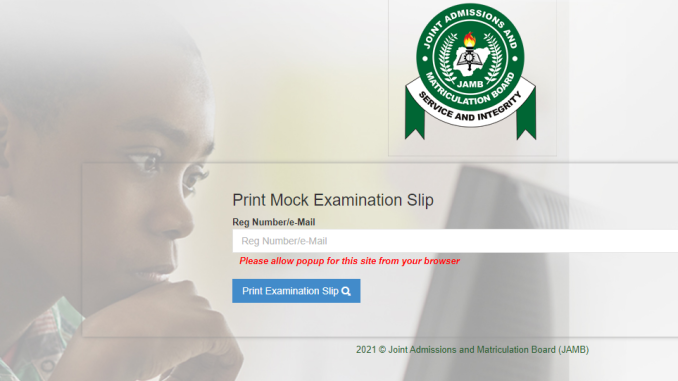 Hello, guys, Kinbeng.com is here to guide you in checking your 2023 JAMB Post UTME result, Stay till the end and get your results in your hands. Did you partake in the JAMB UTME 2023 CBT examinations? and How many scores you are expecting? Tell us in the comments with other candidates.
Let's discuss the solutions to your queries about the 2023 JAMB Post UTME results and how to check them.
Is JAMB  UTME Result 2023 Released?
No, the 2023 Unified Tertiary Matriculation Examination result has not yet been released. The results can be checked through the SMS method
Is the JAMB UTME result portal opened?
Yes, JAMB  has opened the jamb result 2023 portal to check the fruit of your hard work.
If you are going through difficulties in checking your JAMB result for 2023 please go to the portal login page.
Then just stay with the article as you get here complete knowledge.
How to check JAMB UTME Results 2023?
There are 2 methods that have been provided for you to get your results asap. Firstly complete the article and then you can check as well as get a print of your result without facing any problems. These are –
How to Check JAMB UTME Result Online through the Portal?
How to Check JAMB Result via SMS on your device?
Let's start with the first method
How to Check JAMB UTME Result Online through the Portal?
Let your eyes check 4 Simple Steps written down to get a vision of your 2023 JAMB UTME result online without any card – ward means free.
#1 Visit the Joint Admission and Matriculations Board (JAMB) result-checking portal's latest login page URL Mentioned below –
 https://portal.jamb.gov.ng/eFacility_/CheckUTMEResults
#2 Fill your details without any silly mistake _ Registration Number/Email Address in the required column
#3 Click on the 'Check My Results' button to access your JAMB 2023 UTME results notification
#4 The portal will send you the JAMB Notification of Result on your screen then proceed with printing the result through the method we have provided you below.
The second method for you if you are not able to get your result with the first one  –
How to Check JAMB Result via SMS on your device?
All candidates can now get their UTME RESULT, through SMS, to 55019 using an equivalent number that was used for registration (you must have a balance of amount equal to N50).
You will get an SMS shortly including your result.
The following are the responses that are expected from the portal :
1. If a candidate uses the mobile no. which is not registered, a message will appear like this: 'This phone number was not used for registration."
2. He/she along with his/her result will receive the message: "Dear Mr/Miss X, your results as follows… (with an attachment of a small print of your jamb result 2023 ).
3. Which candidate had given the advantage of the doubt, the message to the person will be: "Result is pending because the upload of clarifications/document required from you."
4. If a candidate was not present in the examination then she/he would get "CANDIDATE ABSENT" as feedback.
5. A candidate that was ABSENT WITH a license number and also CANCELLED is going to be so informed.
6. "Invalid Entrance into the Exam Hall"  who gained unauthorized access in the examination hall is going to be visible for the candidate in this message.
What is the JAMB 2023 cut-off mark?
The Joint Admission and Matriculation Board (JAMB) has set a cut-off mark of 160 for the university admissions year 2023/2024. The board has set a cut-off mark of 120 for Polytechnic and 100 for Education and Innovative Institutions.
How can I print my original jamb result for 2023?
To get the original print of your result sheet, you must have to make a payment of N1,000 on the JAMB portal to get a print of your JAMB UTME result slip.
Just follow the 4 Steps and then you will have done your work –
#1 login to your JAMB profile through the page
http://portal.jamb.gov.ng/efacility/Login.
#2  Just below the list of services (visible on the left side), Tab on the "Print Result Slip" button.
#3  Now click "continue with payment" to get done your payment via the Remita platform.
#4  Wow you had done with successful payment, continue to proceed with the print of your result slip, select your exam year, and enter your 'JAMB Registration Number' in the necessary field.
Note: you also have an alternative process to request that your result slip be sent to your email or printed directly from the portal.
Today's motivation for you  –
"You don't get what you wish for. You get what you work for."
– Daniel Milstein
This is the problem solver for your friends also, Share with them and help them.