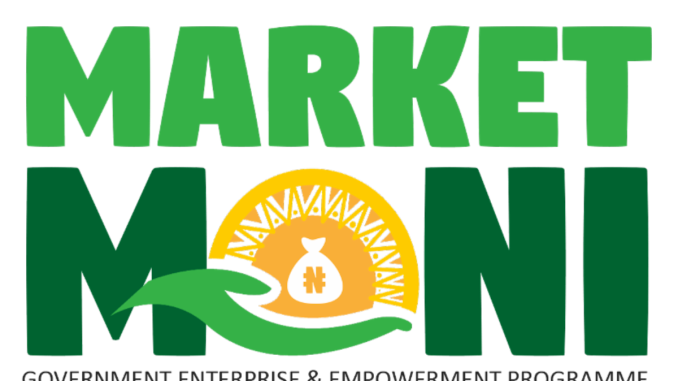 MarketMoni Loan Application Form 2023/2024: MarketMoni is a one-of-a-kind program in recent Nigerian history. Microenterprises comprising market women and merchants, ambitious adolescents, craftsmen, and agricultural workers are eligible for interest–free loans under the program.
This post will walk you through MarketMoni Loan, how to apply for MarketMoni Loan, the conditions, and many more fascinating connected solutions.
How MarketMoni Loan of Federal Government Works
The majority of loan applicants will be perplexed by the Federal Government's social intervention program and will frequently inquire, "Is this real or fake?" However, I can promise you that the program is legitimate, as many recipients have attested.
Furthermore, lucky candidates will receive six-month loans ranging from N10,000 to N100,000 per application. There is no interest on the loan except for a one-time 5% administrative charge that you must pay.
Over 24,000 Nigerians have profited from MarketMoni thus far.
The Federal Government's MarketMoni Loan has been operating in thirteen (13) Nigerian states: Oyo, Ondo, Osun, Abuja, Akwa Ibom, Adamawa, Delta, Ekiti, Kwara, Kogi, Niger, Ogun, and Lagos, and has recently been expanded to plateau, Jigawa, and Kebbi.
MarketMoni Requirements for MarketMoni Loan Application 
A valid BVN is required (Bank Verification Number)
You must be a member of a market organization, cooperative group, or trade organization that is recognized and accredited.
Before you apply for a loan, your market association, cooperative, or trade organization must designate you and agree to act as your guarantor.
Your market association, cooperative, or trade organization must be registered with BOI in order to get a MarketMoni loan (Bank of Industry)
Before you may be approved for a loan, you must have a physical business location that MarketMoni representatives will verify.
How to Apply for MarketMoni Loan Application 2023
To apply for the loan, you must first obtain a valid BVN number from a Nigerian bank, then follow the steps outlined below.
Fill out an application at https://apply.marketmoni.com.ng/.
The MOU Template may be downloaded (one per cooperative)
To supply your members' information, download the Excel Sheet (one per cooperative).
Fill in the blanks on the MOU template and the Excel file with the correct information.
Return to this page and submit your Memorandum of Understanding and Excel file.