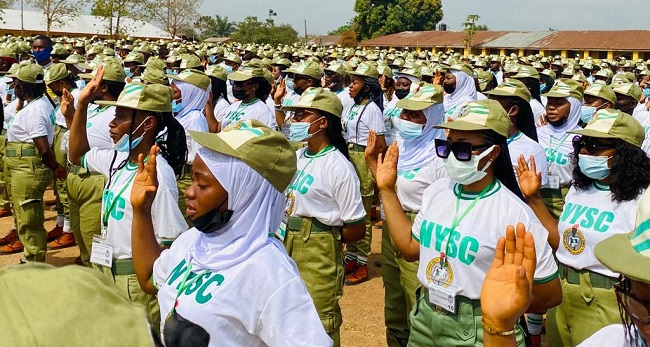 NYSC Trust Fund Registration Portal 2023: If you're a Corps member seeking methods to supplement your monthly stipend or wondering how to fund your dream business? Welcome to the registration page for the NYSC Trust Fund (NYSCTF). in the article we will show you the requirement and how to apply for the loan therefore I urge you to read till the end of this article.
What is NYSC Trust Fund?
The NYSC Trust Fund is to help Corps members by providing funds to establish them above the N33,000 they are receiving while serving their country.
The Director-General of the National Youth Service Corps (NYSC), Shuaibu Ibrahim, has explained that the Trust Fund would bring the reality of the Skill Acquisition and Entrepreneurial Development (SAED) practice during the service year.
The benefit of the NYSC Trust Fund 
Do you want to know what you will benefit from NYSC Trust Fund? If yes read Below we have outlined the list of benefits that applicants will have after they have been shortlisted
A sustainable source of funding for NYSC,
Skill acquisition training and provision of startup capital to corps members,
Train and retrain the personnel of the NYSC,
Develop camps and NYSC formations, and provide facilities therein.
The fund will also be used to fund the monthly allowances needed by Corps members and sponsor the Community Development Service (CDS) of the NYSC.
NYSC Trust Fund Requirements 2023
You must have the following documents on hand to be a well-prepared applicant:
A workable business plan.
Government Identification card.
NYSC ID Card.
A guarantor must be at least a level 7 civil servant, such as a banker, medical doctor, lawyer, clergyman, accountant, elected public servant, etc.
Collateral for NYSC Trust Fund loan
Your NYSC certificate serves as collateral for the loan. This means that the State Directorate will sign a promise not to disclose the certificate until the loan is paid off.
NYSC Trust Fund Registration Portal
The registration portal for the NYSCTF is www.boi.ng/apply/register/. Please use the link to complete the registration form.
How to Apply for NYSC Trust Fund 2023
Eligible candidates must fill out and submit the application form online via the BOI site. Follow the steps given below to successfully submit your application.
Visit www.boi.ng/graduate-entrepreneurship-fund/
Create an account with your active email and password
Fill out the online application form correctly
Attach the required documents
Submit
Shortlisted candidates will be contacted by email and text message. This website contains further information regarding the NYSC Trust Fund 2023.